What would it be worth ...
Are you a business owner who wants the benefit of a small community where you can share best practices, learn new things, and encourage one another? The Success Accelerator is a unique program using Zoom technology, that brings together motivated owners ready to kick their business into high gear. Members are inspired, engaged, and ready to dream big.The program provides:
✓ SUPPORT & ENCOURAGEMENT – Twice Monthly Group Meetings
✓ FOCUS – Trimester Action Planning Sessions & Accountability
✓ CONNECTION – Access to like-minded owners & their networks
✓ KNOWLEDGE – Shared Best Practices during meetings
✓ EASE – Hundreds of done-for-you forms & documents
LIMITED TO 8 MEMBERS PER GROUP
Meet Your Coach...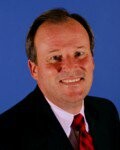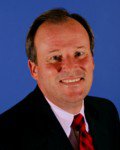 Meet Your Coach and Meeting Facilitator
Hi, I'm Steve Pitcairn. I've been a Business Coach for over 15 years and I'm passionate about helping you connect and build the business of your dreams. I've worked with companies with just a few employees to corporate giants with millions in revenue.
If you're ready to be part of a community and want to make the upcoming year your best year ever, I hope you'll join us!
To Get More Information — Call or Email Steve Today
731-426-2952 | steve@clearvision.us.com
You deserve success, so join NOW! This program will fill up quickly.