Coaching is a relatively new field so we recognize that some potential clients may find it difficult to decide whether ClearVision is right for them.
Therefore, to help ensure that the decision to be coached is explored with diligence, we developed our Iron Clad Guarantee Process.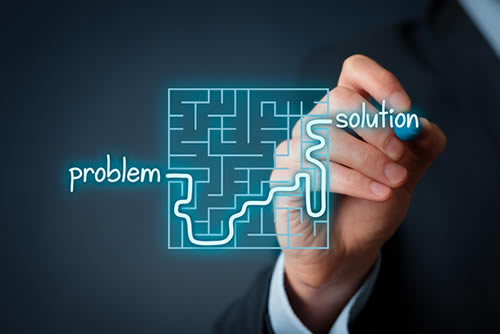 Step One:
We developed a series of questions to allow both you and your potential coach the chance to get to know each other.  The meetings are specifically designed to recognize and explore the "gap" of where the company is today versus where you'd like it to be and to better understand the challenges and opportunities faced.
Step Two:
We carefully determine the potential Return on Investment from coaching by reviewing current financials as they relate to our Profit Multiplier formula.  With careful examination of those numbers, we know exactly the percentage of improvement you'll need to experience in five key performing areas of your company to exceed the coaching investment.
Step Three:
We offer our Ironclad Guarantee…
If, at any time during the first 30 days of your coaching program, you are unhappy, we will do our best to rectify the situation.  However, if that isn't possible, you may sever the agreement immediately and we will refund your entire first month's coaching investment.  You have nothing to lose.
To learn if coaching is a fit for you, click here to schedule a FREE 30-minute introductory phone meeting.