What would it be worth ...
To have a process for moving from stagnation to momentum?
To achieve simplicity in a world of escalating complexity and rapid change?
To move quickly from a sense of exhaustion, isolation, or overwhelm to clarity, confidence, and enjoyment?
To have confidence in your own self-created answers in a bewildering world with millions of external answers?
Coaching Programs
ClearVision's coaching programs are centered around a proven system based on respect, research, and a decade of experience working with, and learning from, successful small business owners. The programs distill the essential principles and practices that create a complete, proven support system designed to help experienced owners eliminate dangers, seize new opportunities, and maximize existing strengths.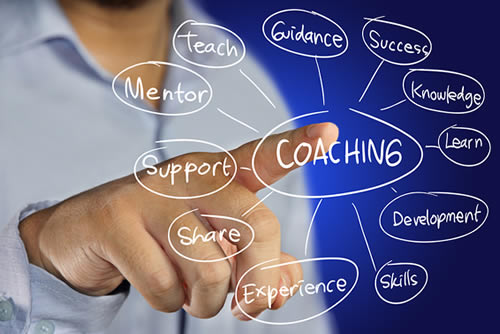 The Components Include:
Support via Personalized, Structured Consulting and Coaching
Private coaching sessions led by a Certified Master Coach
Small peer group roundtable meetings
Complete implementation and accountability structure
Business and team assessments
Additional access via phone calls or emails
SUCCESS Systems to Scale Your Business
Time Management & Productivity System
Profitability & Cash Flow System
Marketing & Sales System
Team Hiring & Engagement System
Planning & Accountability System
Encouragement via our ClearVision Network
Structured Summits attended by community business owners
Access to industry experts in Marketing, PR, Finance, and Human Resources
Who Should Participate
To qualify for our coaching programs entrepreneurs must have at least two years ownership experience and a minimum of one employee.  The programs are designed for owners who want to improve their capabilities, build larger, more significant organizations, and receive support and encouragement in their journey toward more success. Many owners, before joining our programs feel burned out, stuck, and frustrated for any number of reasons.
ClearVision Coaching Program Curriculum
Your Coach will work with you to determine your strengths and improvement opportunities and any critical or pressing issues in your business, while developing strong positive habits in the following areas:
Time Management: Eliminating interruptions, delegating more effectively, and structuring your days to maximize your productivity and free time.
Business Development: Targeting high caliber, good paying customers, working with the best referral sources, learning how to speak powerfully in a way that attracts new clients, taking action consistent with your personal beliefs and values.
Staffing: Implementing systems that attract, retain, and leverage competent staff, identifying and eliminating destructive or unproductive employees, building and maintaining a championship, high performing team.
Cash Flow: Structuring how money is generated, billed, collected, and utilized to maximize profitability as opposed to simply generating revenue.
Strategic Planning: Creating the life and business of your choice with clear long term goals and systematic short term projects, using a system to have your entire team pulling in the same direction.
Key Benefits from Participating in the SUCCESS Program
Increased revenues – Average 9 times ROI the first year*
Decreased work hours and increased personal free time
Increased ability to focus on the most profitable work
Improved employee engagement and peace of mind
Increased satisfaction and energy
* This is not a guarantee, but the average rate of return for clients over the past 24 months. Your results will be determined by your own background, participation and motivation.

We Know Small Business. Our founder, Dawn Drozd, didn't come straight out of corporate America to tell clients how to run their business. Instead, she comes from three generations of entrepreneurs and has over 20 years' experience as a small business owner herself. She personally knows the exhilaration of starting and succeeding in business, but she also knows that sometimes owners struggle to reach their true potential, not knowing exactly how to reach it. So, when she decided to create ClearVision, she went through 5 years of certification training and worked tirelessly to create a system for small business success that has proven itself with real client results.
We take a comprehensive approach to coaching so that the coaching program not only improves individual performance but impacts the entire organization. It ensures that each participant's interpersonal, leadership and strategic skills are aligned with the organization's desired culture and long term goals to ensure a new sense of common purpose and direction.
We support the development of an organization-wide coaching culture. A consistent, openness inspiring growth and encouraging ownership and accountability are addressed at each level and integrated into the role of managers and team members to ensure success throughout the company.
We measure to prove it delivers. Client Success Measures are used to set goals and evaluate progress throughout the coaching process. Typical measurable goal categories include financial, sales process, operational, and management. For our specific client results, click here to read our Success Stories.
Unbiased Research. In 2015, the International Coaching Federation, commissioned PricewaterhouseCoopers to conduct an independent study of the impact of business coaching. The results are as follows:
Your level of success in attaining the results claimed in our materials depends on the time you devote to the program, ideas and techniques mentioned, your finances, knowledge and various skills. Since these factors differ according to individuals, we cannot guarantee your success or income level. Nor are we responsible for any of your actions.
Want to know more?  Schedule your 30-minute introductory call and we'll share how ClearVision may be able to add more value to your business.